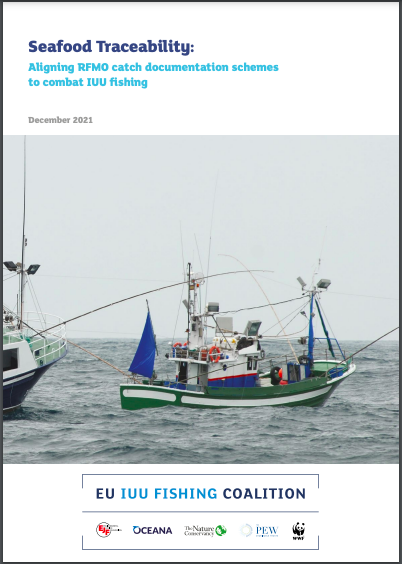 Catch documentation schemes (CDS) are one of the most effective tools to combat illegal, unregulated and unreported (IUU) fishing. Well-designed CDS improve seafood traceability and help verify the legality of fish catches through what often are complex and international supply chains.
However, there are currently many CDS systems around the world, and they don't all follow the same requirements. As more Regional Fisheries Management Organisations (RFMOs) seek to establish CDS, it is more important than ever to establish a global baseline for robust seafood traceability requirements.
This report by the EU IUU Fishing Coalition assesses the strengths and weaknesses of existing multilateral CDS systems, and proposes a way forward for a globally harmonised system.
The EU IUU Fishing Coalition — The Environmental Justice Foundation (EJF), Oceana, The Nature Conservancy, The Pew Charitable Trusts and WWF — works to promote EU leadership in improving global fisheries transparency and governance to end illegal, unreported and unregulated (IUU) fishing.