Our Ocean Conference 2019 side event invitation
Illegal, unreported and unregulated (IUU) fishing is a significant threat to the world's marine resources. It endangers food security, threatens livelihoods, undermines the rule of law and deprives States and local communities of revenues. Countries, in their capacity as flag, coastal or market States, are the primary actors in implementing measures to eradicate IUU fishing. Central to this is establishing sufficient transparency.
Currently, the opacity and complexity of operations in the fishing industry make it difficult for authorities to identify bad actors and stop illegal operations. In addition, a lack of transparency and robust traceability in supply chains means that customs agencies and retailers are not always in a position to ensure that the fish entering the market was caught legally and in a sustainable way. Enhancing transparency is the most cost-effective means to identify IUU activity. It allows government agencies and other stakeholders to leverage limited assets to combat this crime.
Recognising the importance of the topic, at the Our Ocean Conference 2019, the EU IUU Coalition (The Environmental Justice Foundation, Oceana, The Nature Conservancy, The Pew Charitable Trusts and WWF) launched a comprehensive set of 30 criteria directed at national governments to assist them in improving transparency and achieving good governance in combatting IUU fishing. This took place at an official side event of the conference, co-hosted by the EU IUU Coalition, Global Fishing Watch and Trygg Mat Tracking, where the importance of transparency in the fight to end IUU fishing was highlighted and discussed.
The criteria have been assembled based on international flag, coastal, port and market State obligations, as well as best practices already in place. We have also drawn from the decade-long experience of the implementation of the EU IUU Regulation and its carding scheme, including actions that can address the most commonly cited shortcomings in the fisheries governance systems of non-EU countries. These were complemented and further strengthened with specific recommendations aimed at increasing transparency in the fishing sector.
The EU IUU Coalition encourages all States around the world to consult the criteria and identify gaps or weaknesses in their own systems of fisheries governance. In implementing the EU's carding scheme, the European Commission is also encouraged to align their assessments of non-EU countries with these criteria.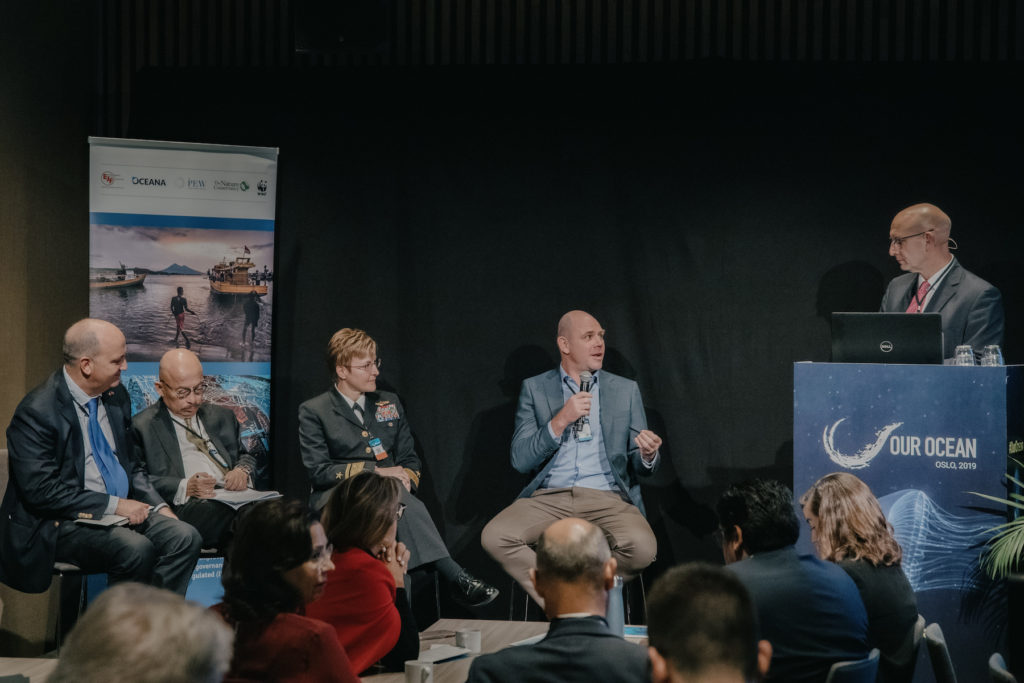 ---
---
Watch the video: