The benefits derived from the ocean cannot be overstated. It contributes directly to human wellbeing through the provision of food and livelihoods, hosts a vast array of ecologically important species, acts as an incredibly effective carbon sink and provides more than half of the air we breathe. Given the significance of these ecosystem services, the EU IUU Coalition (The Environmental Justice Foundation, Oceana, The Nature Conservancy, The Pew Charitable Trusts and WWF) believes that a healthy ocean must be central to both the EU's and the international community's efforts to meet targets on sustainable food systems and biodiversity.
One of the foremost threats to the health and resilience of the ocean is illegal, unreported and unregulated (IUU) fishing, a scurge that costs global economies billions of dollars annually and is interwoven with a host of other crimes such as drug and arms smuggling, human trafficking, bonded labour and other human rights abuses. IUU fishing often employs harmful fishing methods, hampers sustainable fisheries management and contributes to overfishing, thereby fundamentally undermining the vital ecosystem services that the ocean provides.
The European Green Deal is the European Union's (EU) roadmap towards a sustainable economy, through which they will enact their response to major global issues such as climate change, biodiversity and food security. Addressing IUU fishing should be seen as one of the key priorities for EU policy makers tasked with the success of the European Green Deal. Actions to tackle IUU fishing are relatively low cost, rely on technology that is currently available, can be implemented immediately and would help to achieve key objectives of the Green Deal.
As such, the EU IUU Coalition urges EU policy makers to ensure that tackling IUU fishing is embedded across key areas of the Green Deal as an integral element for meeting the EU's goals of resource efficiency achieved by moving to a clean, circular economy and restoring biodiversity. The Coalition has released two policy briefs outlining how anti-IUU fishing measures could contribute to delivering the 'Biodiversity to 2030' policy, and the 'Farm to Fork' policy. By acting on the good governance and transparency recommendations made in each brief and maintaining its leadership in the global combat against IUU fishing, the EU can make real progress in making our ocean, and thereby our planet, healthier and more resilient, while protecting livelihoods and ensuring a level playing field.
---
Read the full policy briefs:
---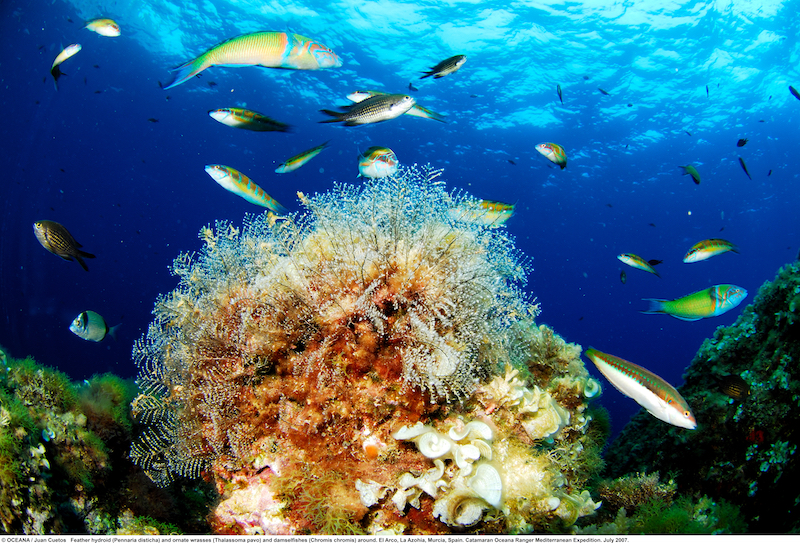 (c) Oceana / Juan Cuetos