On March 16, 2023 the EU IUU Fishing Coalition, in cooperation with Oceana in Mexico, organised a webinar on Seafood traceability in the EU and Mexico, bringing together experts from the fisheries sector and government authorities from the two regions. The webinar included a session focused on the EU system and its functioning and another focused on Mexico's path towards traceability.
Key messages from the webinar:
Digitalisation of traceability systems can facilitate trade with the EU, ensure compliance with sustainability standards, and prevent illegal, unreported and unregulated (IUU) fishing products from being traded.
Traceability systems benefit SMEs at all levels of the supply-chain but paper-based systems can pose a challenge, which can be improved through a harmonised digital system.
Work remains towards promoting a system that is compliant with EU catch certificate requirements in Mexico. If implemented across the supply chain, this will help ensure sustainability and fight IUU fishing.
Traceability standards for seafood products in general can still be improved both in Mexico and in the EU.
The EU was Mexico's third most important commercial partner for seafood in 2021. Almost 28,000 tons of seafood products were exported from Mexico to the EU, mainly tuna, octopus and some fin fish species.
To ensure that seafood products are legally and sustainably sourced, seafood traceability systems are essential. When it comes to imports into the EU, the EU IUU Regulation is key and aims to prevent products derived from IUU fishing from entering the EU market. Under this Regulation, all imported products must come with a Catch Certificate, which can help trace back where and how the product was caught and produced.
The importance of traceability for EU and Mexico seafood trade
Industry stakeholders from Mexico and Spain spoke about the challenges and benefits of implementing traceability systems into their supply chains. Victor Zacarias, CEO of Zaso Company and President of the National Chamber of the Fishing Industry, discussed the challenges faced by Mexican companies when exporting seafood products and highlighted how a public traceability system in Mexico could help ensure access to the EU market and could provide certainty that fisheries are being harvested sustainably and legally.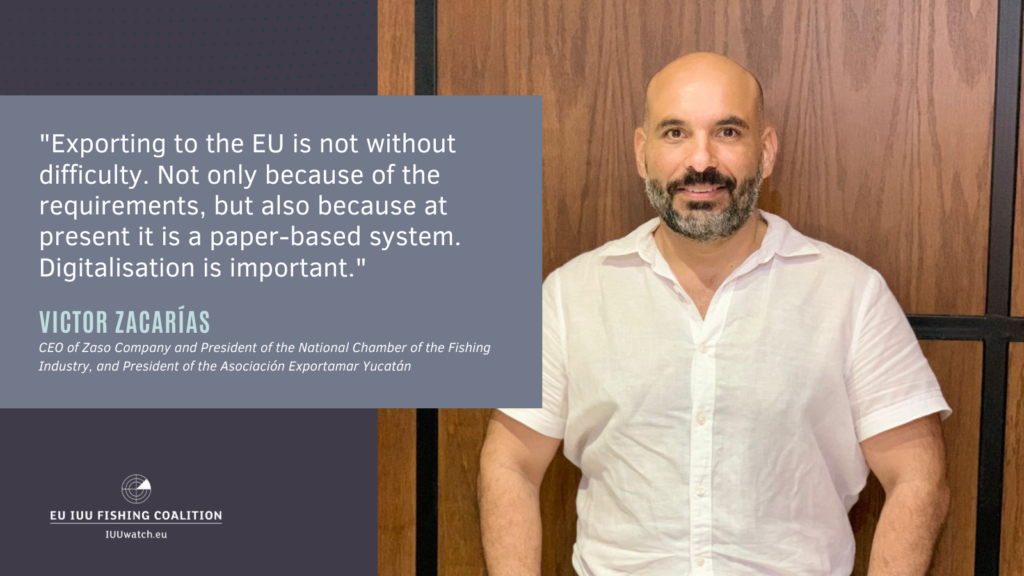 Sofia Gomez Cuenca, Federación Nacional de Asociaciones Provinciales de Empresarios Detallistas de Pescados y Productos Congelados (FEDEPESCA), discussed the importance of traceability for the fishing sector in Spain. FEDEPESCA works with small and medium-sized enterprises (SMEs) to ensure legal compliance while improving the sector's economic conditions. Traceability is essential for smaller companies as it helps them improve their information to consumers; as such, theintroduction of a digitized and standardized system in the EU would not only improve the efficiency of the supply chain but would also help provide better information to consumers.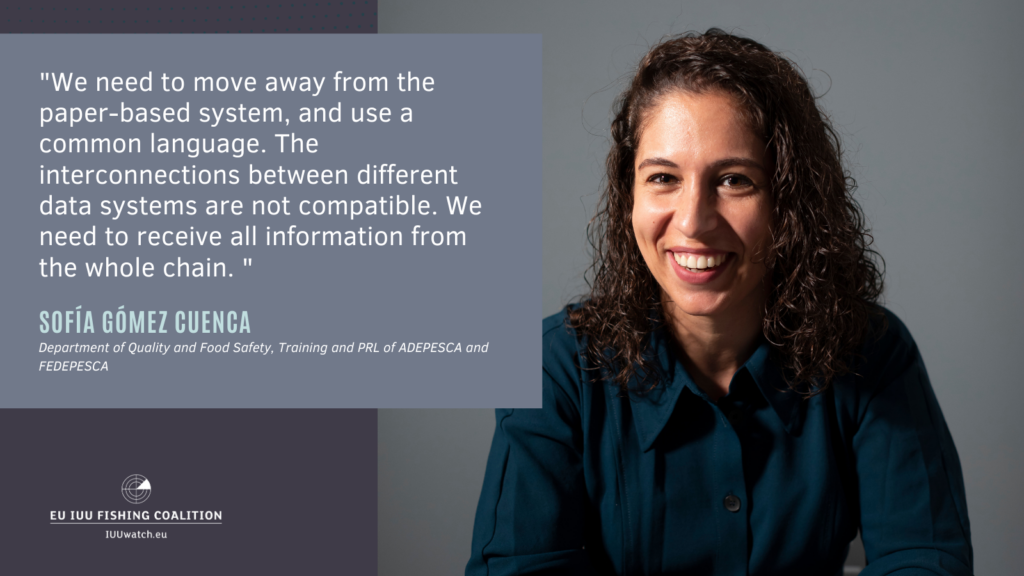 Global standards
In recent years there has been a push towards global traceability standards, and the Global Dialogue on Seafood Traceability (GDST) is a key player in this effort. Existing 'one up, one down' traceability systems, often based on health and safety regulations, make it difficult for stakeholders further down the supply chain to access important data about the catch.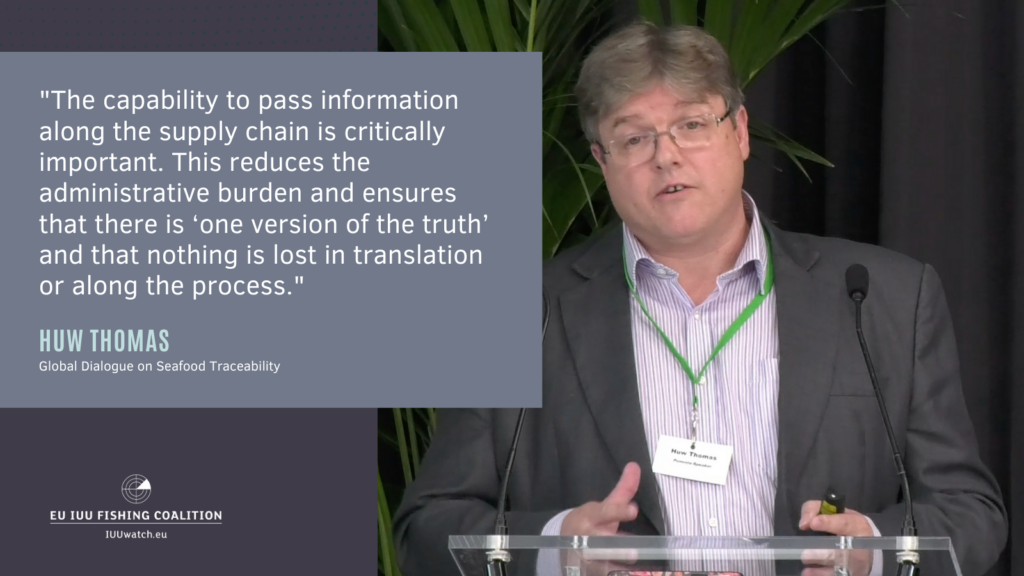 For countries like Mexico planning to implement a traceability system, it is crucial to involve seafood companies in the development process and mapping of key data elements (KDEs) to ensure they are aligned, as is crucial looking at the software and hardware being used to ensure compatibility and interoperability across systems.
Mexico's path towards traceability
Luis Manuel Robles Briseño, Mexican Secretariat of Fisheries (SEPESCA) stressed the importance of traceability for the region of Baja California in Mexico. This region exports a variety of seafood, including sardines, lobsters, octopus and tuna to countries like the US and Japan. However, the lack of traceability legislation makes it difficult for producers to access these markets. Collaboration with EU authorities could provide learning opportunities and help ensure the legality of exported products. By taking these steps, the seafood industry in Mexico can move towards more sustainable and transparent practices, benefiting both producers and consumers.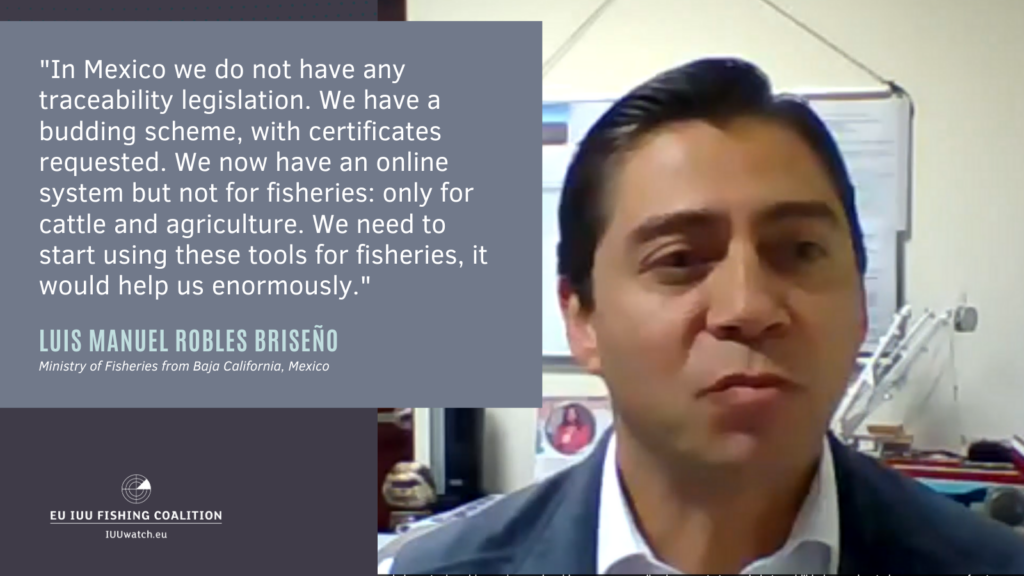 Importance of traceability at a global level
Paul O'Boyle from Diversity Seafood, an Irish-based company focused on sustainable seafood development, has been at the forefront of adopting traceability standards and promoting sustainability in the industry. He noted that the benefits of implementing traceability systems and standards are numerous, and the introduction of the EU Catch Certification system was a game-changer in ensuring the legality of products. The introduction of these systems and standards has led to more stringent food standards and accreditation for seafood products. By optimizing these systems with new technologies, traceability can become a mechanism for sustainability unseen before.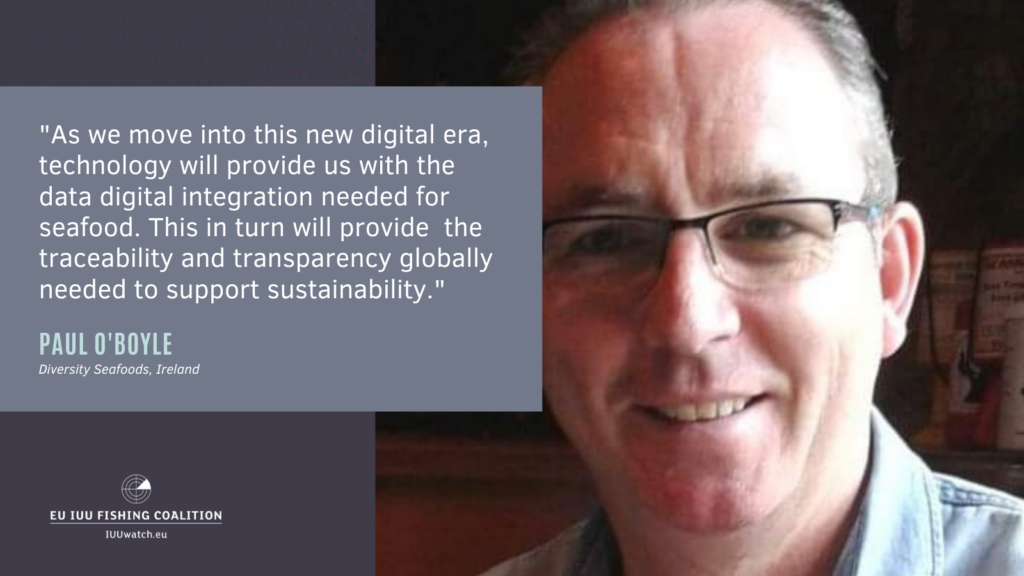 Traceability in small-scale fisheries
José Luis Carrillo, President of the Mexican Confederation of Fishing Cooperatives (CONMECOOP), discussed the significant role played by small-scale fisheries (SSF) in contributing to food security, livelihoods, and the economy. The sector lacks traceability regulation, which can contribute to IUU fishing practices. Traceability is crucial for SSF to achieve sustainable fisheries and access major international markets such as the EU and Asia. The sector faces many hurdles, including capacity building, stakeholder involvement, and compliance with traceability and sustainability requirements.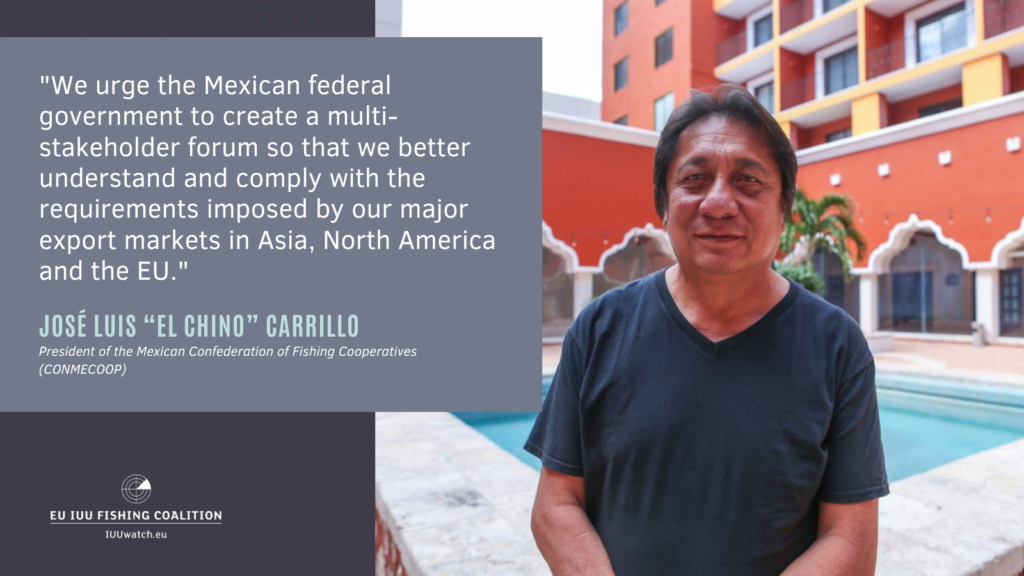 Concluding remarks by Mexico's Senator Raul Bolaños
Senator Raul Bolaños highlighted the importance of the fisheries and aquaculture sector in Mexico, which is strategically placed between two main oceans and has large coastlines and marine areas. While Mexico is the 17th biggest producer of seafood globally, the Senator stressed that only 25% of its production is currently certified.
Senator Bolaños highlighted that Mexico is taking steps to strengthen the legal framework to combat IUU fishing and as such has recently ratified the Food and Agriculture Organization's Port State Measures Agreement (PSMA) and is increasing satellite monitoring in Mexican waters. Senator Bolaños also emphasized the need for a regulation on traceability in Mexico, aligned with international standards, to ensure the legality of products throughout the supply chain.