In a significant move, the European Union (EU) issued a "red card" to Trinidad and Tobago on 25 September 2023 for "shortcomings" in its efforts to combat illegal, unreported and unregulated (IUU) fishing in its role as a port State. This decision is a wake-up call to the global community to address a grave and urgent concern on how fish enters the global market.
Authors: EJF, Pew, Oceana and WWF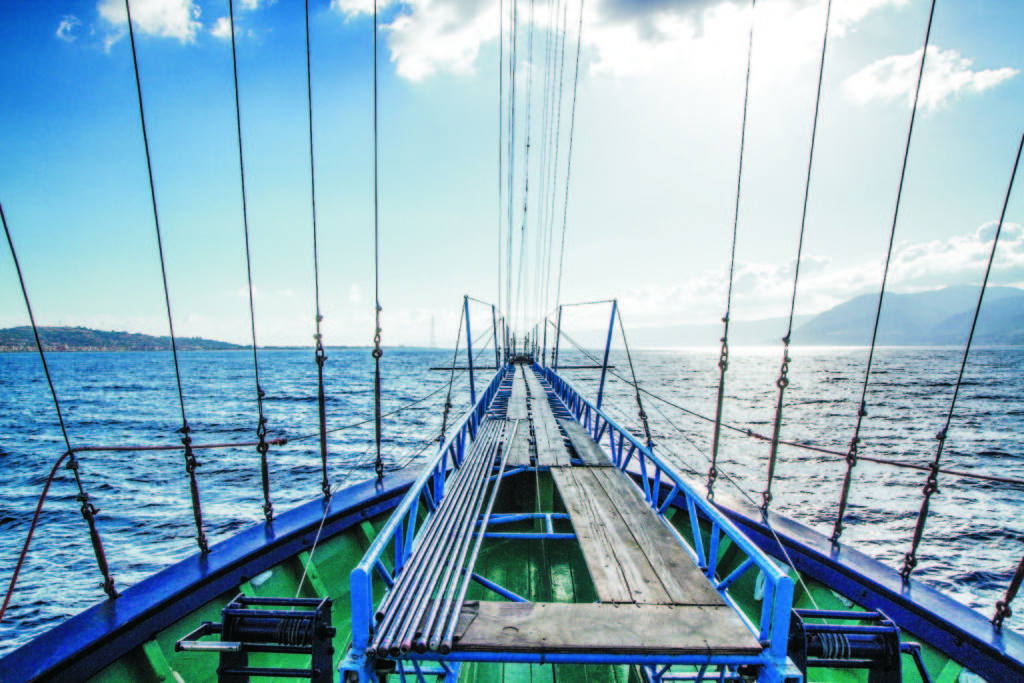 IUU fishing depletes fish stocks, damages ecosystems, and harms the livelihoods of coastal communities. To combat this global issue, the EU has adopted a strong Regulation, where countries are assessed on their efforts to fight IUU fishing and dialogues are initiated with those States which the EU assesses as falling short. This proactive approach is helping to drive reforms worldwide, holding nations accountable for their unsustainable fishing practices and management.
The EU 'carding' scheme operates through a color-coded system of cards, based on the response to the dialogues with the EU, with yellow cards issued as a formal warning that a country's efforts against IUU fishing are lacking, and red cards for demonstrating lack of commitment and cooperation. In these severe cases of non-compliance, a red card signifies trade restrictions on seafood imports to the EU, among other sanctions. Before issuing a card, the EU conducts an extensive dialogue with the country in question to understand and, as much as possible, assist in addressing shortcomings. The carding of a country therefore sends a strong signal.
Trinidad and Tobago's journey
In April 2016, Trinidad and Tobago received a yellow card from the EU due to inadequate action to combat IUU fishing. The EU expressed concerns about a lack of monitoring, and control of fishing activities, and of inadequate penalties to prevent illegal fishing operators. Five and a half years after the initial yellow card, the EU issued Trinidad and Tobago a red card, highlighting "a series of shortcomings" in efforts to combat IUU fishing. The EU justified its decision by citing Trinidad and Tobago's inability to "ensure compliance with applicable regional conservation and management measures" and its lack of "empower[ment]" to regulate and control the activities of its flagged fishing vessels and of the fishing activities taking place in its national waters.
A critical concern: ports of convenience
The main driver of the red card was the lack of oversight of landings in the ports of Trinidad and Tobago, considering the country with what amounted to 'ports of convenience'. These are ports in countries that provide lax oversight and minimal regulation, potentially making them attractive destinations for vessels engaged in IUU fishing to offload catch. In its decision, the EU refers specifically to the "lack of effective implementation of the UN Port States Measures Agreement" (PSMA) by Trinidad and Tobago regarding foreign vessels visiting national ports. Specifically, the limited power of port authorities to conduct inspections to ensure compliance with applicable regional conservation and management measures. The EU states that "the situation compromises an effective control and traceability of the fisheries products caught, landed or transhipped there, leaving the doors open for the entry into the market of fisheries products potentially stemming from IUU fishing." This underscores the direct link between improving fisheries regulations and implementing them effectively by making certain that port authorities ensure due diligence in landing and transhipping records.
The role of market states
Combatting IUU fishing is a global responsibility. While the EU's measures are significant, other market states must also play their part. With fishery imports valued in excess of USD 10 million in 2022 and with about 72% of import volumes covered by its Seafood Import Monitoring Program, the United States is the primary destination for fisheries exports from Trinidad and Tobago, followed by Barbados and Canada. These larger market states have a responsibility to ensure that the seafood products they import are sourced sustainably and legally, and that the exporting country is demonstrably committed, like them, to the fight against IUU fishing.
By implementing stricter import controls and collaborating with nations to enforce international fisheries regulations, the United States and similar market states can help combat IUU fishing. Not only does this help protect the interests of their consumers by guaranteeing the sustainability of the seafood products they purchase, it also encourages exporting nations to raise their standards and align with global conservation efforts.
Conclusion
The EU's IUU carding scheme has had a profound impact on driving global reforms in fisheries management and is a key tool in the global fight against illegal fishing practices. As the world's biggest importer of fishery products, the EU wields significant influence in encouraging nations to improve their regulatory frameworks and enforcement mechanisms. It provides a clear incentive for nations to improve their fisheries management and enforcement systems. Indirectly, this scheme not only protects marine ecosystems and fish stocks but also supports the livelihoods of countless coastal communities. As a result of this carding scheme and the associated dialogues, many countries have undertaken significant efforts to upgrade their fisheries management systems to avoid being yellow or red carded, thereby advancing the global fight against IUU fishing.
Trinidad and Tobago's red card is a signal to other countries with 'ports of convenience' that a failure to inspect fishing vessels and effectively implement applicable rules, could lead to sanctions including an EU seafood import ban. As demonstrated by Belize, Guinea, and Sri Lanka in the past, in-country measures, aided by bilateral dialogues, a strong political commitment locally and capacity building assistance from the EU, red cards can be revoked, and fisheries governance and oversight improved. As we move forward, more nations must embrace similar market state initiatives, working together to preserve our oceans for future generations. It's a mutually beneficial approach that strengthens international cooperation and contributes to the conservation of marine ecosystems, ensuring that fisheries remain a vital resource for generations to come.